If you don't have access to an indoor gym or treadmill, you don't have to channel your inner Emil Zatopek – the 1965 Olympic Champion who would run in place on top of dirty clothes piled up in his bathtub when the weather outside prevented him from running.
Do a circuit routine in the warmth and safety of your own house. Wear your heart rate monitor (if you have one) to get your rate to equal your running heart rate goal. Perform the circuit for 20-60 minutes, depending on how accustomed to these sessions you are. Add a few of these movements to your favorite indoor workout to get your heart, legs, lungs and everything on your body working and heated up on these cold days:

20 push ups

Front plank for maximum time
Side plank for maximum time
Other side plank for maximum time

25 squats in place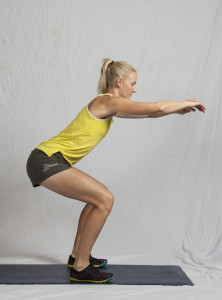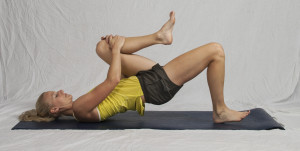 25 single (other) leg bridges

Side to side band walks
Now is also the perfect time to make sure your body is injury-proof and to address any nagging aches or pains that you've been feeling. Check out the Common Injuries and Self Treatments, here!